About London Stadium
Heineken // Official Beer, Lager and Cider Partner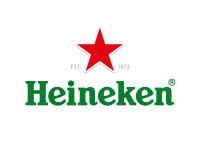 This partnership with HEINEKEN will see them supply a host of its much loved beer and cider brands, including Heineken®, Amstel and Strongbow. All products will be available in both draught and packaged form from our kiosks and bars throughout the stadium.
As the lead brand there is a focus on Heineken®, which can be seen clearly at the bespoke Heineken® branded North Scoreboard Bar where you can enjoy a refreshing cold pint. With Heineken®'s international credentials of being served in 192 countries to its sponsorship of the UEFA Champions League, it is the perfect fit for London Stadium.
You can find more information on Heineken® here.
---
Coca-Cola European Partners // Official Soft Drink Partner

Coca-Cola European Partners and London Stadium have signed a five-year partnership which will see the global Coca-Cola brand and associated soft drinks become the official soft drinks partner to the venue until 2023.
A full range of Coca-Cola European Partners products which includes Coca-Cola Zero Sugar, Diet Coke, Coca-Cola Classic, Fanta, Sprite and Abbey Well water will be served in all kiosks and hospitality suites across all events at London Stadium, from West Ham United's premier league fixtures to the venue's summer concert series and athletics events held in July.
You can find out more about Coca Cola European Partners here...
---
Walkers // Official Snacks Supplier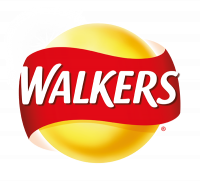 Pepsico – Walkers Snacks and London Stadium have notably signed a three-year collaborative partnership, which will witness the Nations favourite crisps brand as the official snacks partner for one of Europe's most versatile venue until 2021. The opportunity to leverage a unique all year round arena to execute marketing campaigns and activations allows Walkers brands to engage with its millions of visitors, TV viewership and digital followers to another exclusive experience.
An exciting range of Walkers product portfolio will be made available across stadia kiosks, bars, concourses and hospitality suites to fully experience a great snacking occasion across all events throughout the year.
You can find out more about Walkers here...
---
Dino's Famous // Official Hot Dog Partner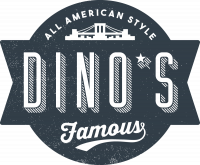 Inspired by the streets of Brooklyn, Dino's bring classic American flavours to London Stadium. Dino's Famous Brooklyn Big Dogs are served around venue concessions across the multi-event calendar, which currently includes West Ham United matches, summer concerts, athletics and more. The deal is the first of its kind for the brand in a live event setting.
The dogs are available in the 'Dress the Dog' form with Dino's own Stacker Pickles, Crispy Fried Onions, Classic American Mustard, and Brooklyn Burner Ketchup. At football matches during half time fans can enjoy the 'Express Dog', served for a faster on-the-go option within the short break.
You can find more about Dino's here…
---
DORITOS® // Official Snacks Supplier
Pepsico – DORITOS® and London Stadium are pleased to announce that DORITOS® Hot Nachos are now available in  London Stadium.  DORITOS® Nachos unleash the full taste of a deliciously cheesy Nacho experience with the famous DORITOS® Tortilla chip. Grab your Lightly Salted DORITOS® Nachos at all events, topped with cheese, salsa & jalapenos, from stadia kiosks. Look out for our bold kiosk designs and digital marketing on screens around the stadium.
---
Adagio Aparthotel // Official Accomodation Partner
The partnership between Adagio and London Stadium will see the European aparthotel market leader become the venue's official accomodation partner. With the recently opened flagship aparthotel in Stratford, all visitors to the London Stadium will be able to experience a fully equipped apartment, with customized services from a dedicated team, whether for football, concerts, athletics, or festivals. Our partnership with Adagio will offer visitors the opportunity to book directly via ticket purchases and the Stadium website.
Adagio has a global network of over 123 aparthotels across the world in destinations including South America, Northern Europe, Southern Europe, Middle East & Africa, and the UK, with 41 new properties in the pipeline including London Whitechapel.
You can find out more about Adagio here

---
Ambassador Cruise Line
Ambassador Cruise Line launched in 2021, offering premium-value no-fly cruises to the UK market. Based in Purfleet, Essex, Ambassador provides authentic adult-only experiences combined with a selection of multi-generational itineraries to multiple destinations including the Nordics, Greenland, Iceland, Canada, the Mediterranean, Caribbean and Africa. The cruise line's first ship, Ambience, entered the fleet in May 2022, operating from her home port of London Tilbury. From the 2023/24 season, guests will sail onboard Ambience as well as Ambassador's second ship, Ambition, which joins the fleet in May 2023 and heralds the launch of sailing from seven regional UK ports: London Tilbury, Newcastle, Dundee, Liverpool, Belfast, Bristol, and Falmouth.