Inspired by the streets of Brooklyn, Dino's are set to bring classic American flavours to London Stadium. Dino's Famous Brooklyn Big Dogs will be served around venue concessions across the multi-event calendar, which currently includes West Ham United matches, concerts, athletics and more. The deal is the first of its kind for the brand in a live event setting.
The dogs will be available in the 'Dress the Dog' form with Dino's own Stacker Pickles, Crispy Fried Onions, Classic American Mustard, and Brooklyn Burner Ketchup. At football matches during half time fans can enjoy the 'Express Dog', served for a faster on-the-go option within the short break.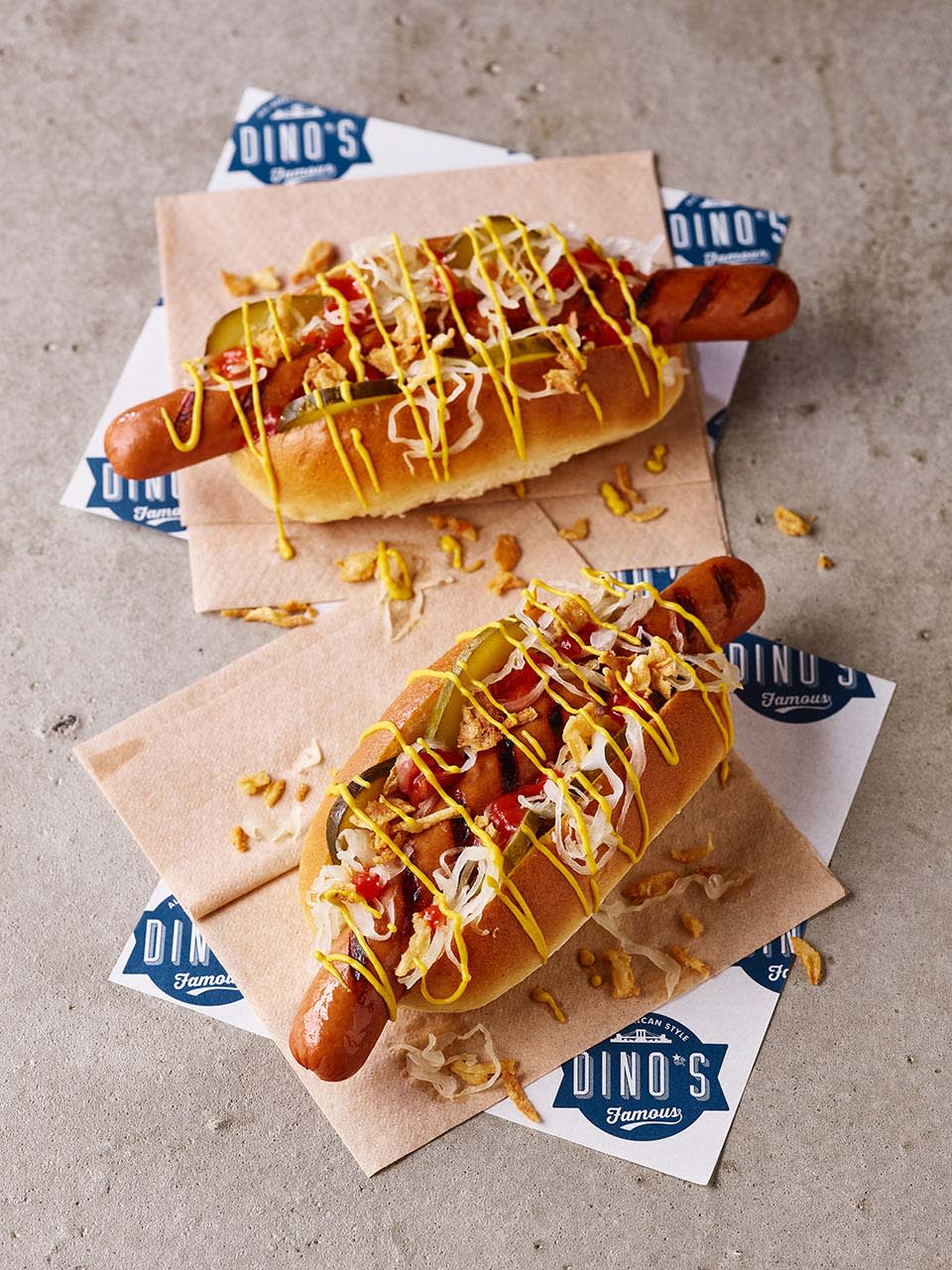 Mat Potter, Co-Founder of Dino's Famous see's the partnership as the beginning of a new era of hot dog quality at UK stadiums and said "The partnership with London Stadium will allow us to engage with over 60,000 consumers at every event throughout the year enabling the brand to drive awareness and build sales".
Graham Gilmore, CEO of London Stadium said "at London Stadium we consistently strive to deliver the best match day experience possible, hot dogs are a fan favourite at football matches and we are delighted this is the first for the brand in a Stadium setting. Dino's Famous is a fantastic addition for visitors across the multiple events we host at the venue."
"at London Stadium we consistently strive to deliver the best match day experience possible, hot dogs are a fan favourite at football matches and we are delighted this is the first for the brand in a Stadium setting. Dino's Famous is a fantastic addition for visitors across the multiple events we host at the venue."