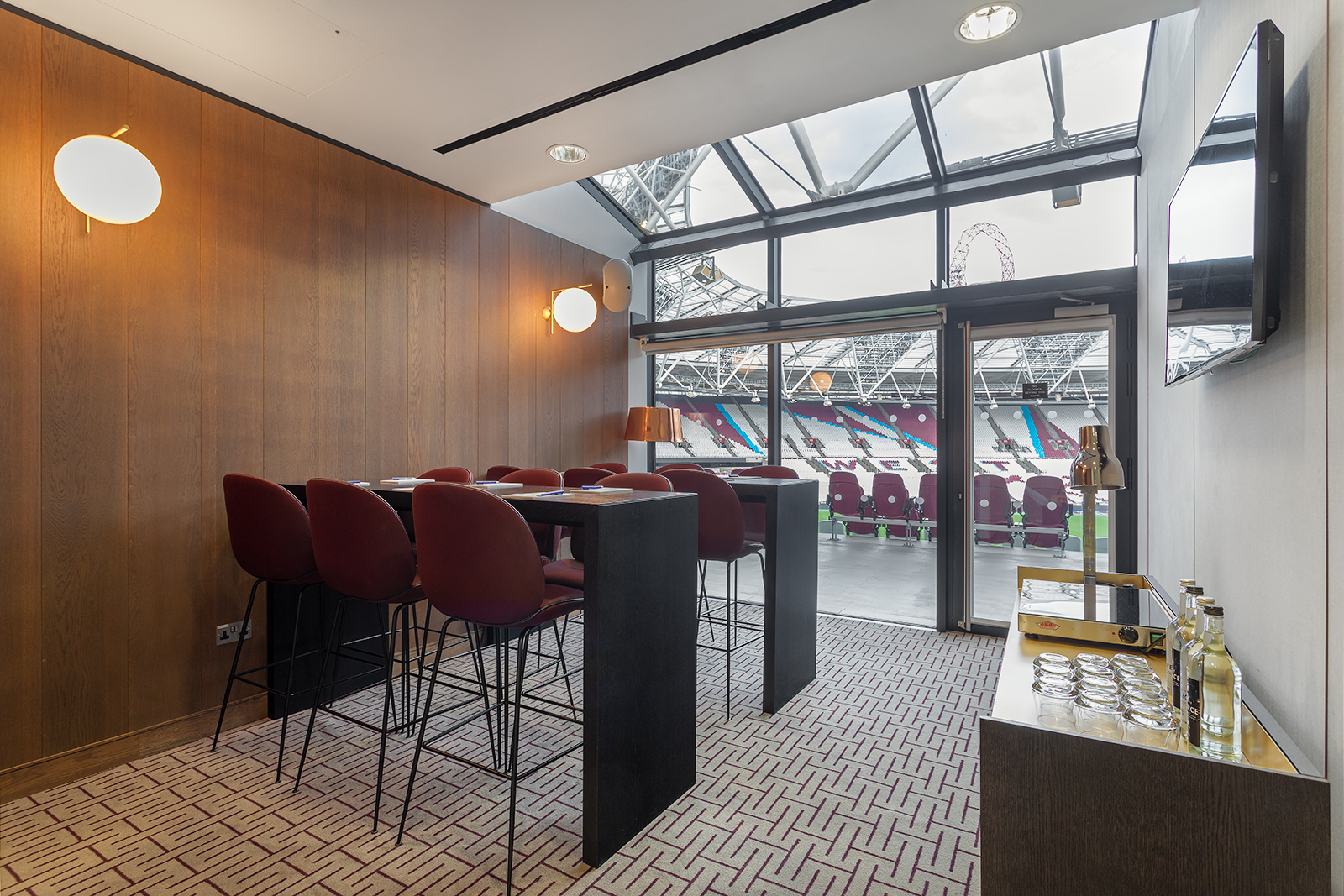 Our Executive Boxes all have pitch views, making them ideal for confidential meetings, small away days and interviews. Multiple private dining options are available, from hot fork buffets to a full plated dinner service, which can be hosted across multiple boxes if you're entertaining a larger group. Food will be prepared, cooked and served in the adjacent kitchens by your dedicated chef and hosting team.
Stylish and modern, our boxes are recently refurbished and decked out in West Ham colours. Each features a 42" LCD TV with surround sound, a dedicated bar, and the option to use the Londoner Lounges next door as extra breakout space.
The Londoner Blue and Claret Lounges are vibrant gathering spaces that showcase a sincere affection for the local culture and a humble respect for the beginnings of West Ham United. This lively, social environment is perfect for smaller parties and celebratory events, while having access to pitch views through the Executive Boxes, which all have their own private balconies, perfect for sparkling drinks receptions.