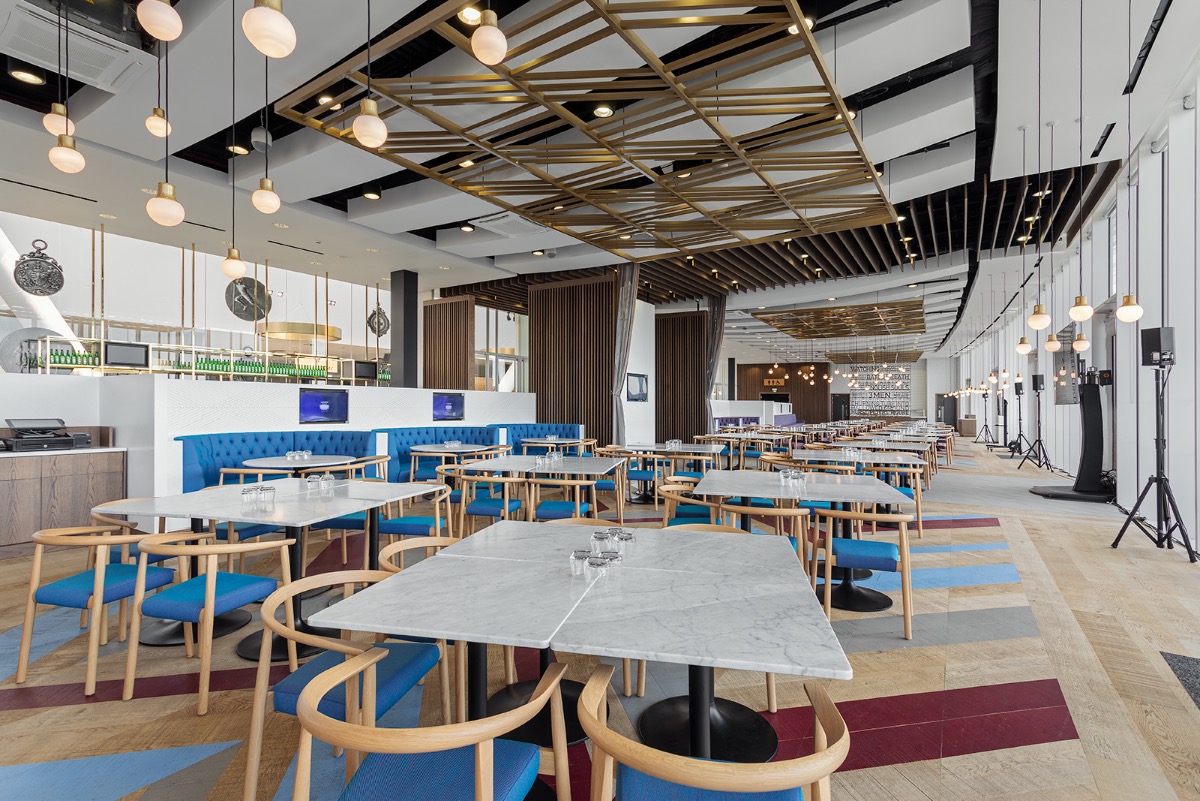 The Great Briton references the British champions of London 2012 as well as those remarkable West Ham United players and managers who earned a major winners medal. Overlooking the City of London, it is ideal for awards dinners, dances, parties and meetings for up to 300 guests
The Academy is an elegant exploration of the care and the craft that goes into developing young athletes, as well as the dedication of every sportsperson aiming for the topflight. A fantastic area for food and drink breaks, exhibitions or drinks receptions and to start an inspirational meeting or event.
There is a wow factor to the combination of these two rooms, fitting with all that they stand for.